Stream the FINAL EPISODE before it's available on
Amazon Prime Video
Episodes 1-4 now streaming on Amazon Prime Video
Stay updated on when we release new episodes & bonus content, plus any exciting news about Respect the Light by signing up for our email list!
About Respect the Light
Respect the Light is a documentary series exploring the world of stand-up comedy. Season One consists of five episodes covering the surprisingly small comedy scene in Miami, a city known for its nightlife. Without a dedicated comedy club to call home, local comics struggle to make a name for themselves, much less a living.
Out of this void, Manny Garavito has established MiamiComedy.com as a resource for tourists and residents alike to find laughs in the city. Comics like Sebastian Mattar and Rudy Wilson show up night after night in dark dive bars, nightclubs and holes in the wall to sharpen their skills and experience. We follow these three up-and-coming comics and their stories of the perseverance, sacrifice and sense of humor it takes to pursue your dreams.
the Miami Improv Screening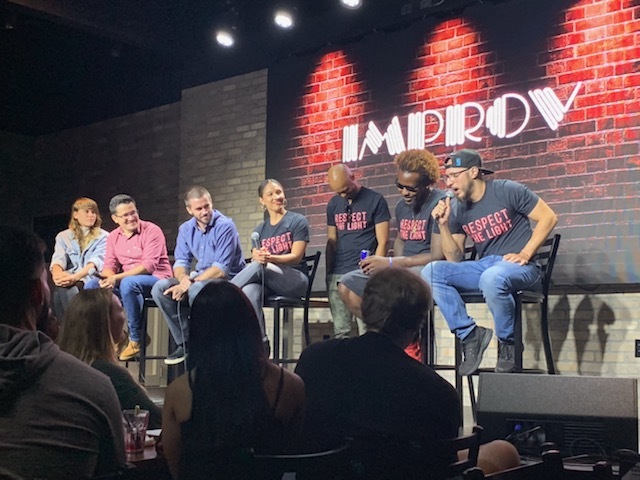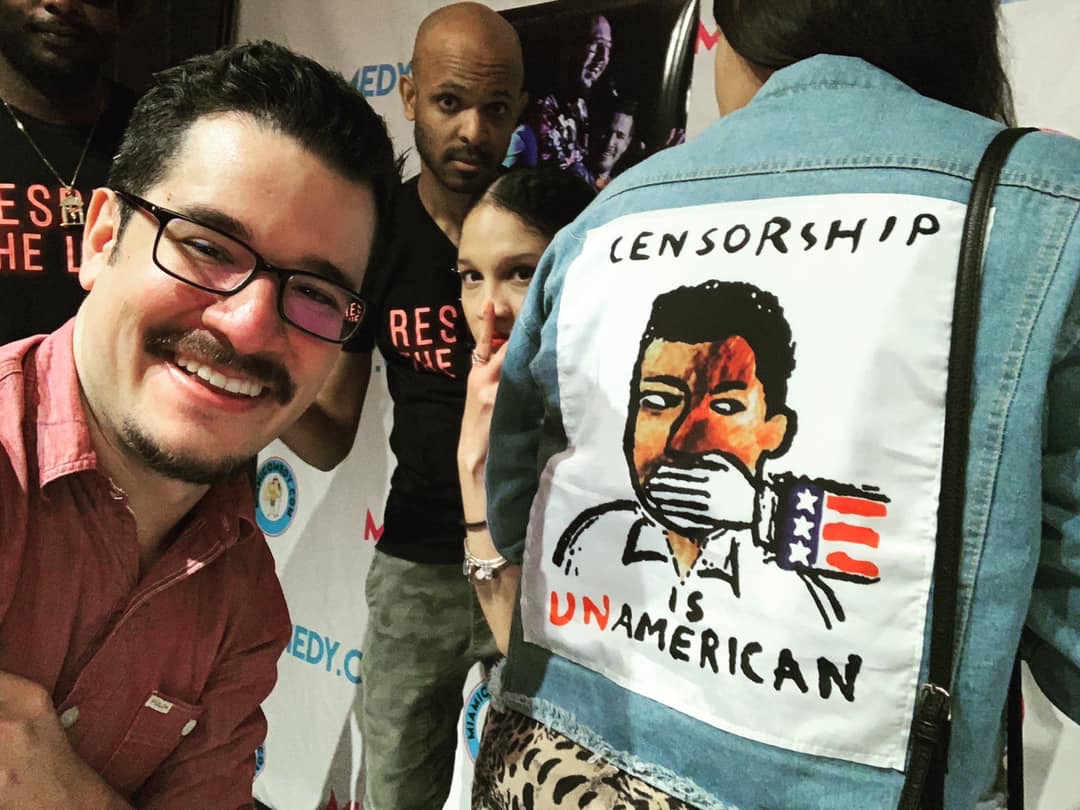 MiamiComedy.com and ComedyCalendar.com hosted the premiere screening of the fifth Episode of Respect the Light, The Craftsman, on Wednesday, August 28, 2019 @ The Miami Improv! Over a hundred people came out to see all five episodes with live Q&As between each.
Admission is FREE (2 drink minimum)
Read the Press
Respect the Light has been featured in The Miami New Times! Click here to read.
For a copy of our Electronic Press Kit, please email rashielle@theledgemedia.com